Youth Ministry Volunteer Information Evening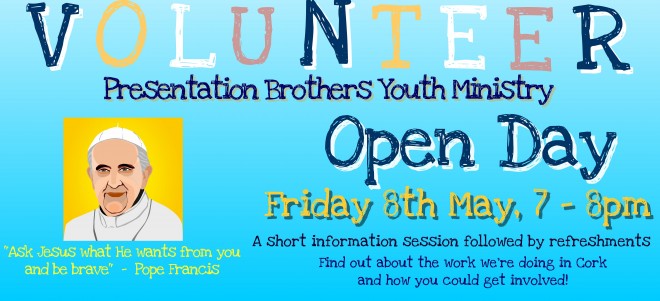 Date: 7pm-8pm, Friday, 8th May 2015
Venue: Mardyke House, Cork
A short information session on opportunities to volunteer in the supervision of Presentation Brothers Youth Ministry activities. Find out about the work we are doing and how you can get involved!
Read the brochure here. (pdf)
For further information, please contact Treise at youth@PresentationBrothers.org or call/text 085-8588338.
Find out more about our Youth Ministry here.